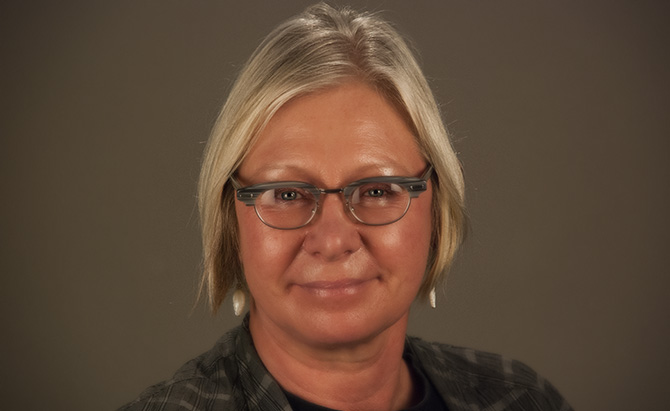 After a brilliant 34 year career as the Head Film Archivist at the Wisconsin Center for Film and Theater Research, Maxine Ducey is retiring effective January 2, 2014. With consummate skill and unwavering professionalism, Maxine served the Center and the large community of researchers, students, and members of the public who patronized the Center's archive. Through her good work at the Center, she advanced the research and outreach missions of the WCFTR, the Communication Arts Department, and the University.
Maxine studied film and theater at NYU, graduating with honors in 1975. She subsequently earned an MA in film studies through the Department of Communication Arts. She began working at the Center in 1976 as an Associate Archivist and in May 1979 Maxine was appointed Head Film Archivist, and she held the position through the balance of her career. She took primary responsibility for the administration of the Center's massive film and video collections, while also promoting researcher access to the archive's stills and manuscript collections.
Maxine remained active in the professional community of archivists through her career and garnered national respect as a leader in the field of moving image archiving. She maintained membership in the Society of American Archivists and the National Moving Image Database Council and was an affiliate member of the Federation of International Film Archives (FIAF). She was also a founding member of the Association of Moving Image Archivists and served as the organization's president from 1995-1997.
Her many friends in Communication Arts, in the Wisconsin Historical Society, and from around the campus join in offering congratulations to Maxine, while thanking her for her outstanding service.