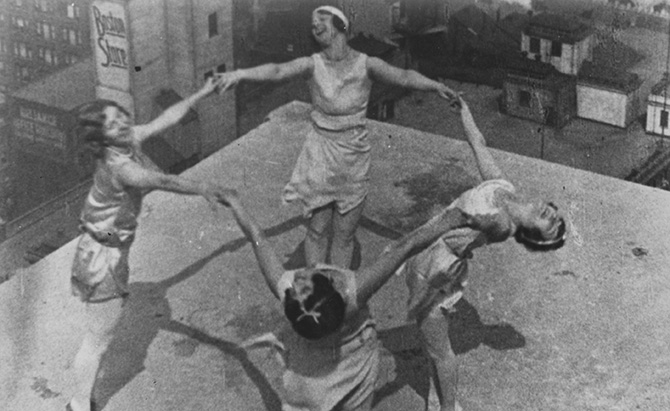 The staff of the WCFTR is delighted to announce that the Center has received a generous grant from the National Film Preservation Foundation to preserve The Inheritance (1964).
The Inheritance is a documentary film sponsored by the Amalgamated Clothing Workers of America (ACWA) on the occasion of the union's fiftieth anniversary. Written by Millard Lampel, narrated by Robert Ryan, and produced and directed by Harold and Lynne Mayer, the husband-wife team behind Harold Mayer Productions, the film traces the history of American garment workers from 1900 to 1964. Yet, in scope, the film reaches beyond the origins of the ACWA union by depicting a larger history of the labor movement in the US, encompassing mass immigration at the turn of the twentieth century, the formation of trade unions, the struggle for industrial democracy, and the civil rights movement. The film captures the essence of labor and civil rights struggles through its innovative use of period photographs and archival footage—practices now considered commonplace but were cutting edge at the time of its release. The Inheritance garnered a number of awards after its debut, including the Grand Prix at the 1966 Melbourne International Film Festival, and remains Harold Mayer Productions' most well-known work.
Preservation of the 16mm film will be completed by Colorlab, the Maryland-based preservation company that has created new master film elements, prints, and digital masters for numerous pieces from the WCFTR collection. The Center's staff would like to thank the National Film Preservation Foundation for making this preservation work possible; their support allows the WCFTR to continue to share this important documentary with film scholars, educators, librarians, and union organizations from around the US.