Ben Pettis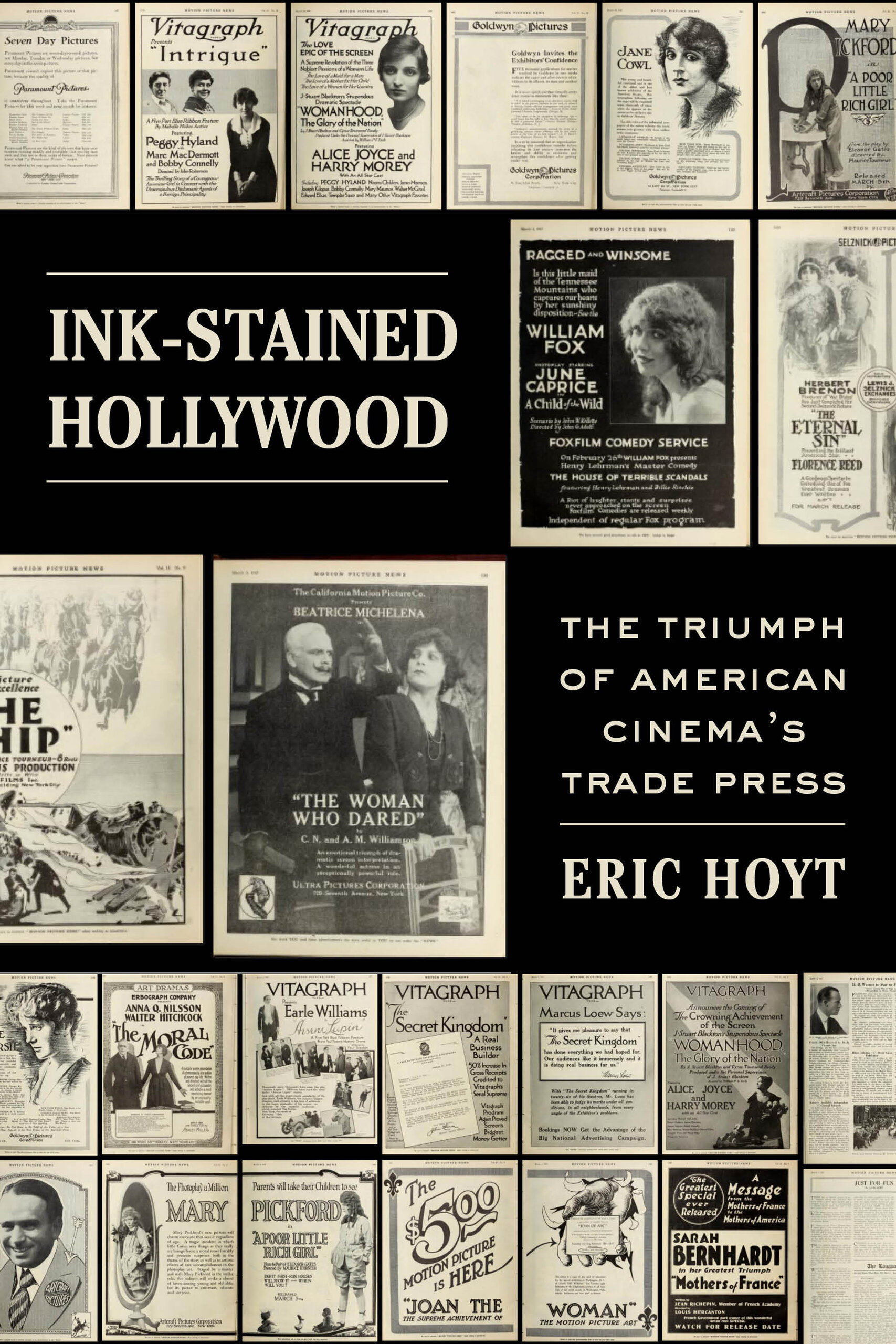 Everyone here at the WCFTR is incredibly excited to learn that our very own Eric Hoyt has been recognized with an exciting award from the Theatre Library Association (TLA). His most recent book, Ink-Stained Hollywood (2022, University of California Press) was awarded the Richard Wall Memorial Award Special Jury Prize. We're lucky to work alongside Eric each day, and we're proud to see his in-depth expertise and influence on the field being recognized widely. Congratulations, Eric!
For over 50 years, the TLA has honored significant accomplishments in performing arts research and scholarship with its annual book awards. The TLA was initially founded in 1937 by a group of curators, librarians, and historians who recognized the need for documenting theater as both an art form and as a factor in a community's social and educational life.
Ink-Stained Hollywood focuses on Hollywood during the first half of the 20th century, and how the industry was covered by numerous trade papers—each with their own strategies, goals, and legacies. In it, Hoyt demonstrates print journalism's relationship with the motion picture industry and its continued impact on creative industries today. It chronicles the histories of well-known trade papers (Variety, Motion Picture Herald) alongside important yet forgotten publications (Film Spectator, Film Mercury, and Camera!). Many issues of these publications are available online in the Media History Digital Library, another WCFTR project. The book is available open-access online: https://luminosoa.org/site/books/m/10.1525/luminos.122/, and we think it's a must-read for media historians, practitioners, and enthusiasts of the American film industry.
I am grateful and humbled that my book, INK-STAINED HOLLYWOOD, has received the Richard Wall Memorial Award Special Jury Prize from the Theatre Library Association. Thank you @ucpress, @UWMadisonLS, and all who supported me in the research and writing.https://t.co/dJWVkfbViJ

— Eric Hoyt (@HoytEric) October 6, 2023
The awards will be formally announced at the Theatre Library Association Book Awards, an online event hosted by the New York Public Library for the Performing Arts in New York City on Friday, October 27, 2023 from 5:30 – 6:30 PM (Central Time). The event will be streamed on YouTube, and streaming links will be posted closer to the program date. More information is available online: https://www.nypl.org/events/programs/2023/10/27/theatre-library-association-book-awards