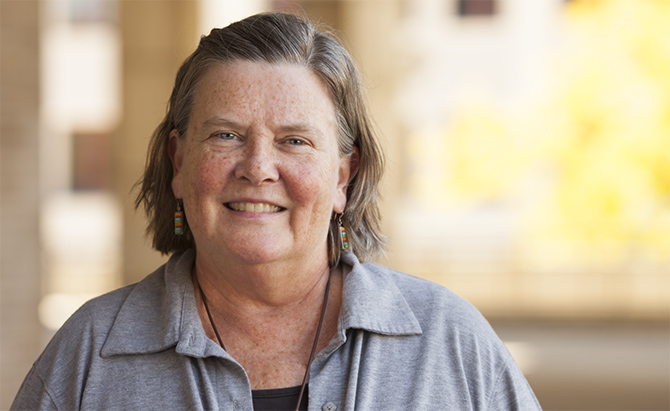 After a distinguished career at UW-Madison, Communication Arts colleague and former WCFTR director Michele Hilmes is retiring from the University. In her 22 years on the Wisconsin faculty, Michele wrote or edited/co-edited some nine books and upwards of 40 scholarly articles, establishing herself as the nation's leading scholar on the history of American broadcasting.
Among her many service contributions to the University, she was the director of the WCFTR from 2003 to 2010. She was an activist director, and the Center still benefits her contributions. For example, she oversaw the acquisition of several new WCFTR archive collections, including material from filmmaker Stuart Gordon and from television writers Bridgett and Jerome Dobson. By way of outreach, Michele launched the WCFTR's Jarchow Fellowships, in which select Communication Arts graduate students could do detailed research projects in WCFTR collections and then prepare digital exhibits for the website. In 2010, to mark the Center's 50th anniversary, Michele organized a splendid four-day conference, "On Archives!: A Conference on Media, Theater and History." Scholars from three continents convened in Madison to deliver papers on media history, many of which drew from WCFTR collections.
Michele joins other distinguished WCFTR directors Tino Balio and David Bordwell in retirement, and like them leaves behind a valuable legacy.