Ben Pettis
The Wisconsin Center for Film and Theater Research (WCFTR) has received a generous grant from the National Endowment for the Humanities (NEH) to digitize, preserve, and publicly share the video archives of Wendy Clarke. The WCFTR successfully applied for a $298,292 NEH Humanities Collections and Reference Resources Implementation Grant to better care for Clarke's socially and artistically significant collection of 863 tapes, recorded on 13 different video formats, and share them with new audiences. The award is the largest federal grant in the WCFTR's 63 year history!
Read more about the grant in the NEH Press Release.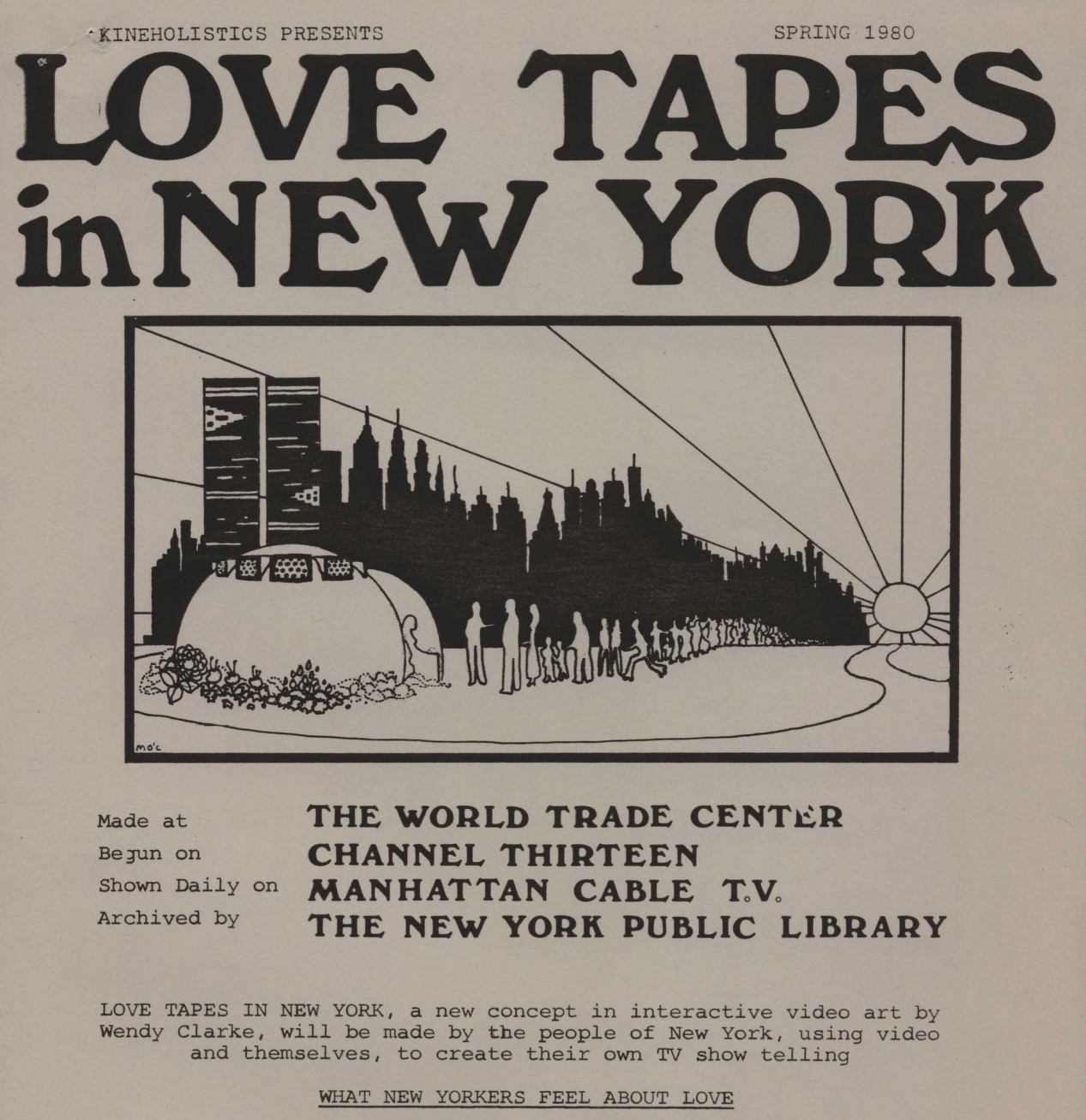 Wendy Clarke's projects such as the Love Tapes, New York Tapes, and Growing Up Gay: The Out Tapes continue to be influential with their elevation of individual voices. Through her process, Clarke invited participation that gave individuals agency and never reduced them to stereotypes. The videos that Clarke recorded in New York in the 1980s and 1990s represent a powerful archive of individual voices from marginalized communities. Throughout the Love Tapes, for example, participants entered a booth in the World Trader Center and talked for three minutes about what love meant to them. The people who shared their views and experiences represent the city's diversity; African Americans, Asian Americans, Puerto Ricans, and people of many other races and ethnicities all recorded love tapes. Members of New York City's gay, lesbian, and transgender communities are also well-represented in Clarke's work. The Love Tapes and much of Clarke's work represents a model of participatory media culture that preceded the Web and the proliferation of social media; she offers a challenge to traditional cinematic canons and the narrow subset of voices which have traditionally been privileged.
The WCFTR has previously been able to digitize and make available 15 hours of Love Tapes recorded at the World Center in 1980. You can view them online at the WCFTR's Internet Archive page.
Through this NEH grant, we will be able to digitize and share even more of Wendy Clarke's influential collection. As we embark on this exciting work in the coming months, we'll be sharing updates here on the WCFTR blog. Please be sure to also follow along via our social media to keep up with all of the WCFTR's news and events!