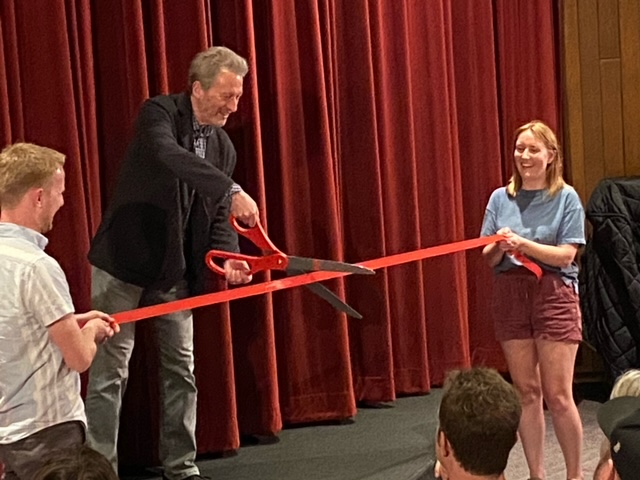 Andrew McDonnell
Among the festivities that accompanied the Wisconsin Film Festival's opening weekend, was the ribbon-cutting ceremony for one of WCFTR's newest collections, the Ken Kwapis Papers.
Kwapis is an accomplished film and television director with an expansive corpus that spans the last four decades and continues to grow. His work directing television comedy includes the first episodes of The Larry Sanders Show and The Bernie Mac Show. He directed the first episode and the final installment of the American iteration of The Office (along with numerous episodes in between), played a key role in discovering and casting characters such as Phyllis Smith (played by Phyllis Vance) and Creed Bratton (as portrayed by Creed Bratton), and helped define the look and tone the show maintained for the entirety of its run. Kwapis's dramatic and comedic bona fides are manifold, with over 100 television episodes directed.
The Kwapis Papers were formally introduced at a short ceremony attended by the director that preceded a sold-out screening of Kwapis's 1996 family film Dunston Checks In. The works represented in the Kwapis Papers illustrate the efforts of a director to capture truth about many facets of love beyond the comedic. Sisterhood of the Traveling Pants (2005) tangles with romantic, familial, and sororal love from numerous perspectives. He's Just Not That Into You (2009) is a sometimes painful exploration of romantic disconnect, and He Said, She Said (1990), co-written and co-directed with Kwapis's wife, Marisa Silver, attempts to dissect the role of gendered perception in everyday life and love. And Sexual Life (2004) is aptly named.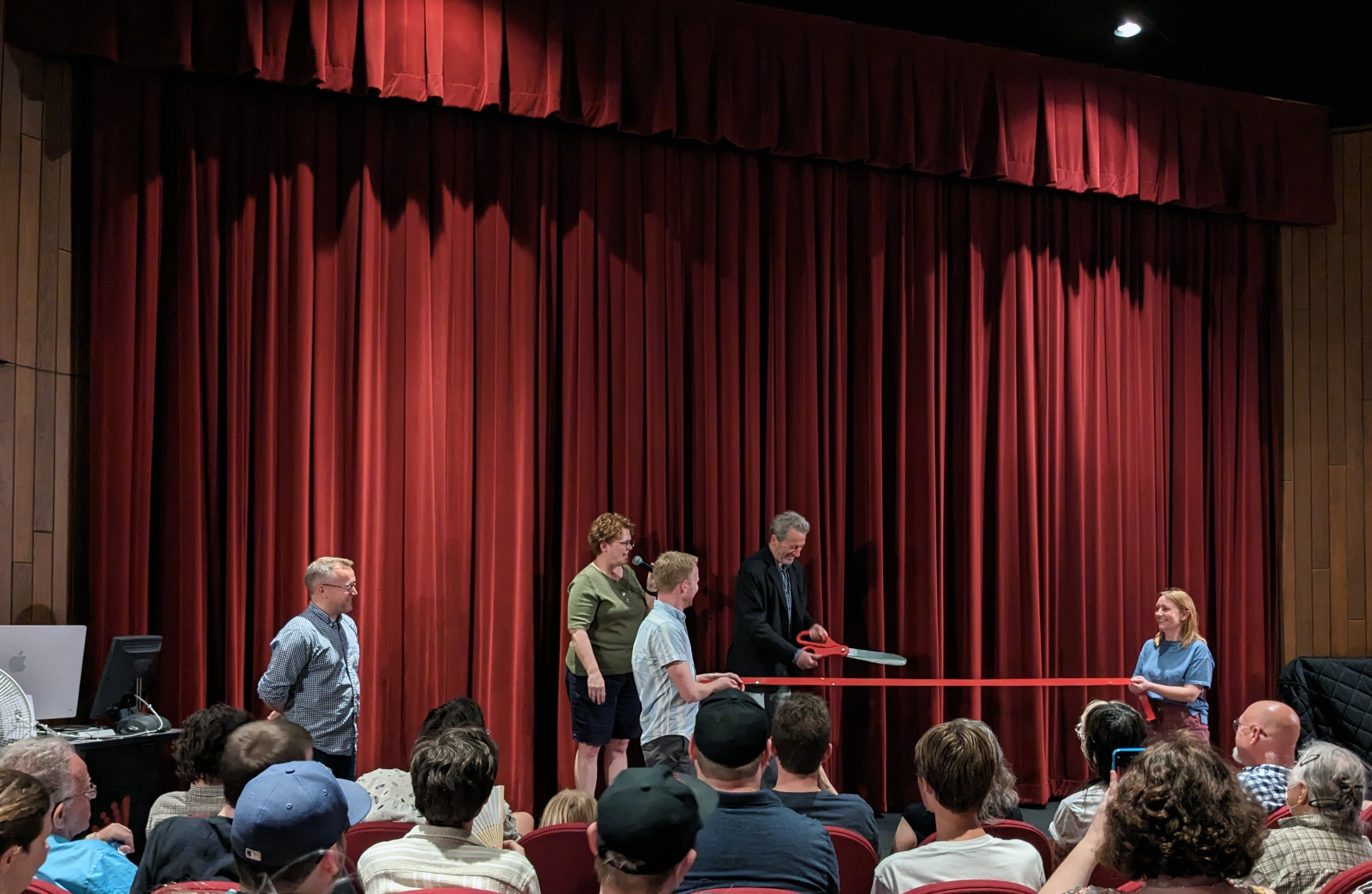 This new collection offers scholars visiting the WCFTR access to the minutiae of Kwapis's productions and the logistics of creating television and film from 1983 to 2022. It includes budgets, shooting schedules, scripts, on-set photographs, casting materials and correspondence with studio executives and legal advisors. Within the day-to-day planning materials for a film, there are innumerable gems that reveal the occasionally absurd complications that arise during film production, including a series of memos and illustrations regarding the potential to create a spandex and foam costume to transform a chimpanzee to an orangutan for Dunston Checks In (1996). The papers from Follow That Bird (1985) demonstrate some of the unique challenges of directing puppets. Memos throughout the papers concern everything from music choices to product placement and offer unburnished insights into modern filmmaking.
The collection contains 24 records boxes and over 100 GB of electronic records, including photos, audition videos, correspondence, and a vast variety of other materials. Among its promotional matter, the papers include ephemera such as He's Just Not That Into You branded candy conversation hearts (which taste surprisingly identical to how they probably tasted in 2009, WCFTR lab tasters can confirm) among other surprises.   
The Ken Kwapis Papers are now open to scholars, and can be found via the UW-Madison Library catalog: https://search.library.wisc.edu/catalog/9913753145102121