Matt St. John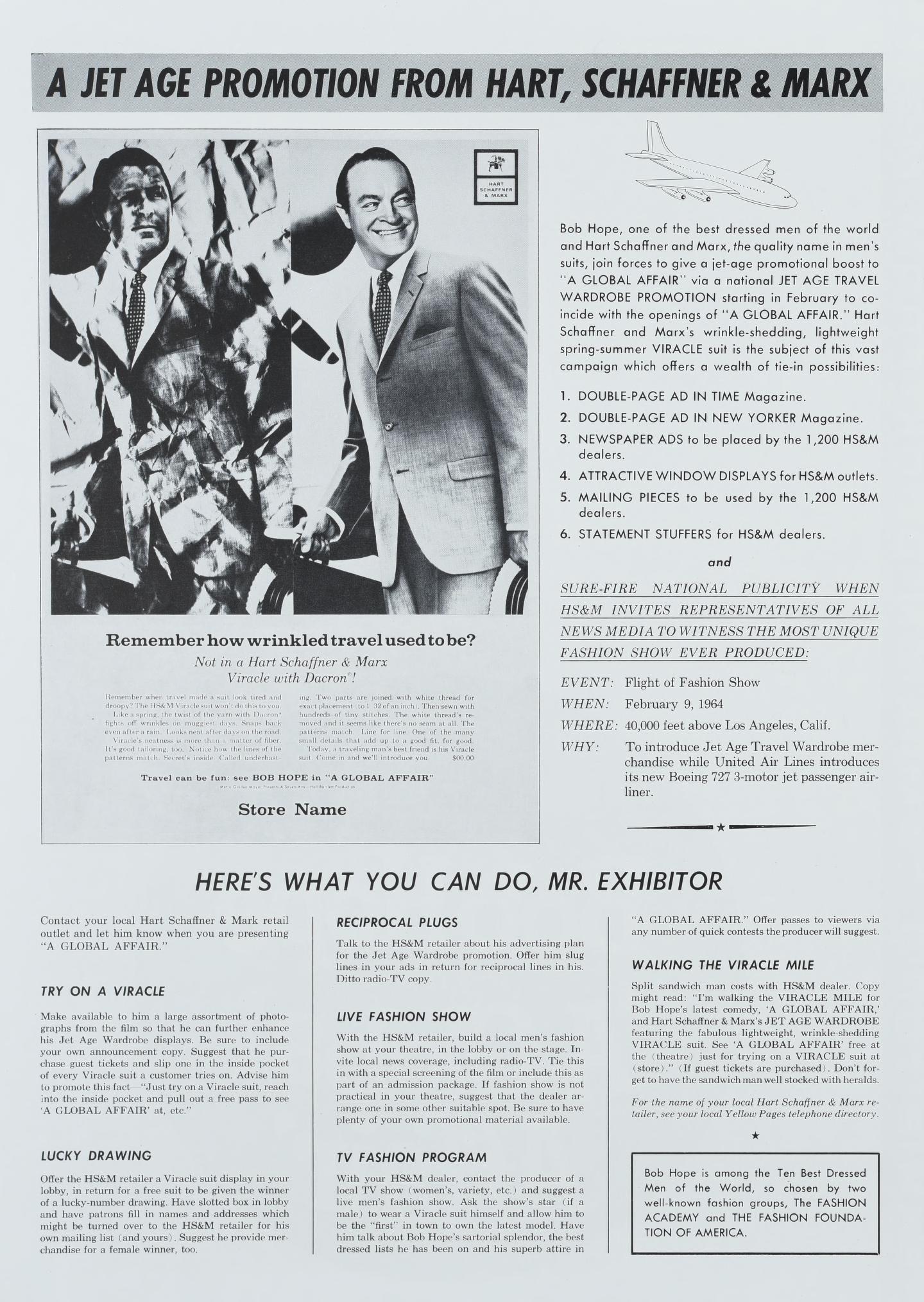 We are excited to share that we're continuing our efforts to scan our entire pressbook collection at the Wisconsin Center for Film and Theater Research! Keep an eye on the Media History Digital Library (MHDL) for newly scanned pressbooks and other archival discoveries, but for now we have an exciting and unusual find to share from one of our pressbooks.
Created by distributors to help movie theaters promote their films, pressbooks were documents containing suggested promotional strategies and sample materials. They frequently included attachments like order forms, so exhibitors could purchase posters and other items. But one of the pressbooks in the WCFTR's collections featured a less common supplement: a record attached to the front of the pressbook for A Global Affair.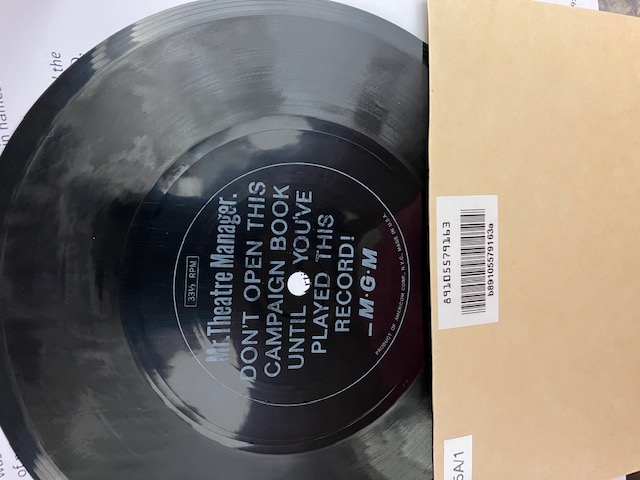 A 1964 MGM comedy, A Global Affair stars Bob Hope as a United Nations employee (and bachelor) who unwittingly becomes the caretaker for a baby abandoned at the UN. While Hope's character attempts to care for the infant, representatives from around the world try to convince him that their country could offer the best home for the baby.
Addressed to "Mr. Theatre Manager," the disc that accompanied the pressbook for the film includes the warning, "Don't open this campaign book until you've played this record!" The enthusiastic speaker on the recording describes major national campaigns partnering with recognizable brands. These campaigns build on the content of the film, with promotions related to airlines and travel, and a sweepstakes offering a trip around the world from Playtex, known for baby bottles and accessories. In describing these campaigns, the speaker repeatedly emphasizes the centrality of star Bob Hope to the marketing, as well as the importance of his wrinkle-free Viracle suit.
The audio accompanying A Global Affair's pressbook is a surprising find, but it also represents one example in Hollywood's long history of partnering with corporations and brands to find just the right intersection of story connections, stars, and products to create a memorable (and relevant) promotion.
We digitized the record, and you can listen to it here or on our Internet Archive page:
A Global Affair's pressbook is the first we've discovered with audio at WCFTR, but we hope to find more surprises as we continue scanning the thousands of pressbooks in our collections.
For more discoveries from WCFTR, follow our latest news on social media: