Ben Pettis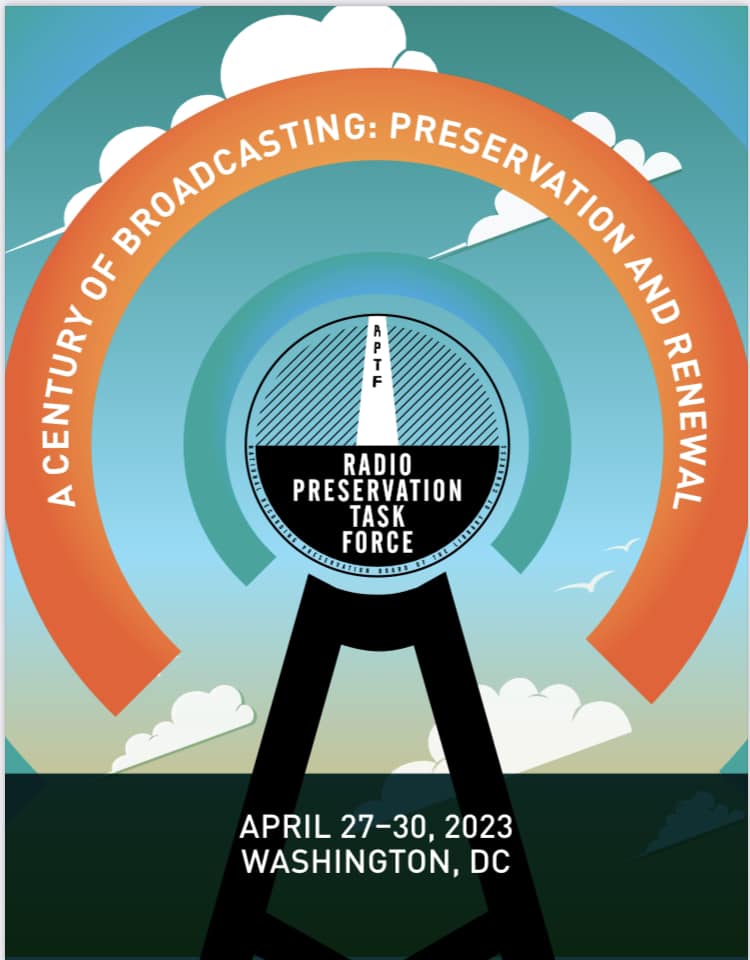 This past April, hundreds of researchers, policy-makers, and practitioners convened in Washington, DC for the 2023 conference of the Radio Preservation Task Force (RPTF). The RPTF is a group that promotes the curation and preservation of historical audio by facilitating collaborations between faculty researchers and professional archivists to develop projects supporting the preservation of radio history. The program's theme, "A Century of Broadcasting: Preservation and Renewal," celebrated the rich history of broadcasting in local, national, and global contexts.
The Wisconsin Center for Film and Theater Research (WCFTR) and the RPTF share similar goals in preserving important cultural artifacts and facilitating access. The WCFTR is proud to sponsor the RPTF conference and support events such as a discussion of Doron Galili's book Seeing by Electricity: The Emergence of Television: 1878–1939 and an interview with Jasmine Garsd, Criminal Justice correspondent for National Public Radio.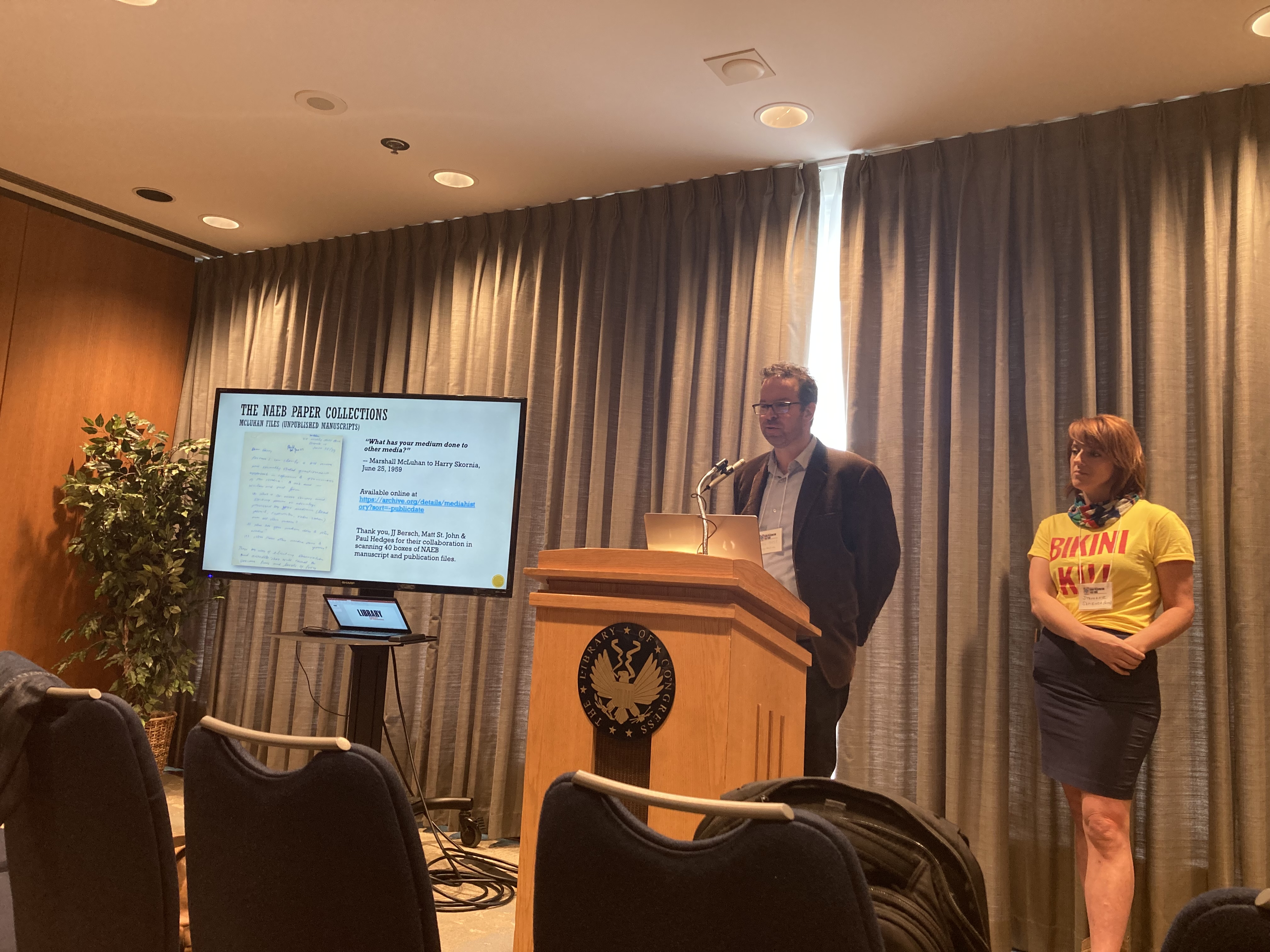 The WCFTR and the University of Wisconsin-Madison were well-represented at the conference, including presentations on collaborations with the Maryland Institute for Technology in the Humanities (MITH). At one session, Eric Hoyt (WCFTR), Stephanie Sapienza (MITH), and Emily Frazier (MITH) shared their ongoing work on materials from the National Association of Educational Broadcasters (NAEB). In a previous project, Unlocking the Airwaves, the team had digitized material from the NAEB's paper collections, organized audio recordings, and published it all online for researchers to access at https://www.unlockingtheairwaves.org.
Their ongoing work, Broadcasting Audiovisual Data (BA/VD), extends the NAEB collection by using linked data to enhance discoverability as well as illuminate connections to other archival collections: The National Federation of Community Broadcasters (NFCB) collections at UMD Libraries; the Wisconsin Public Radio (WHA) collections at University of Wisconsin-Madison Libraries; and the WLB/KUOM collections at University of Minnesota Libraries. Hoyt, Sapienza, and Frazier presented BA/VD at the RPTF conference, sharing details on the NAEB collection and discussing the structure of linked data as an approach that other archives and repositories can incorporate into their own holdings.
BA/VD can be found online at https://bavd.unlockingtheairwaves.org.
You can read more about the RPTF Conference in this in media res collection along with this blog post for the Library of Congress.
Please be sure to also follow along via our social media to keep up with all of the WCFTR's news and events!