Samantha Janes
The Wisconsin Center for Film and Theater Research (WCFTR) is excited to share a piece from the ongoing digitization project of the Alvin Boretz collection. The Alvin Boretz collection came to the WCFTR over a period of 43 years and documents the life and writings of Alvin Boretz (1919-2010). This summer we are proudly processing and digitally curating the documents from his prolific career as a freelance writer for radio, television, film, and theater. In an effort to expand access to the collection and highlight the decades long work of Boretz, we are planning to share the collection through an Omeka website with a variety of exhibits that explore his numerous projects and documents.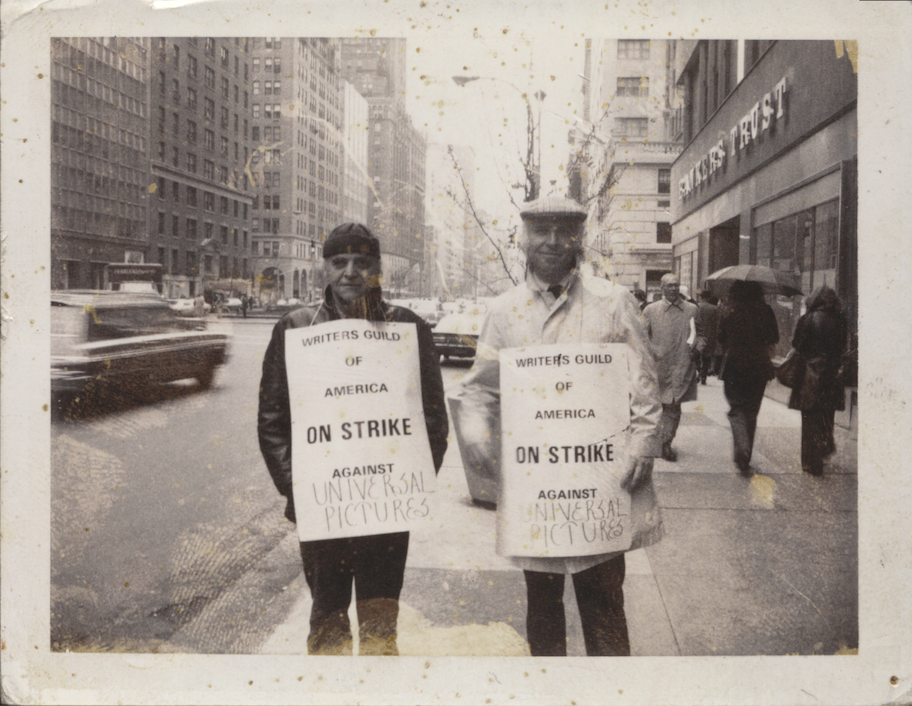 Boretz wrote for numerous radio and television shows such as Big Town (CBS) and Armstrong Circle Theater (CBS and NBC), and in 1978 wrote the screenplay for the John Hough film Brass Target. While these are part of the more commercially popular shows that Boretz worked on, his writings and ideas stretched far beyond the web of network television or the bright lights of Hollywood. Throughout all of his work, Boretz focused on writing stories that were not only impactful but were able to delve into underexplored topics in media. He was purposeful in his desire to examine society's treatment of topics such as disability, mental illness, unplanned pregnancy, and addiction. His works, both produced and unproduced, demonstrate extreme attention to detail through extensive research and hands-on experiences.
Expanding access to this collection is a goal shared by both the Boretz family and the WCFTR. As the digital curator, I have the opportunity to share materials in the collection that speak to their moment in history and resonate with us today. Over the last month, headlines and images of writers picketing have filled newspapers and social media feeds. While the 2023 Writers Guild of America (WGA) strike is the latest in the long history of media labor disputes, the demands and concerns of those involved in the strike eerily echo those of past strikers, including Alvin Boretz.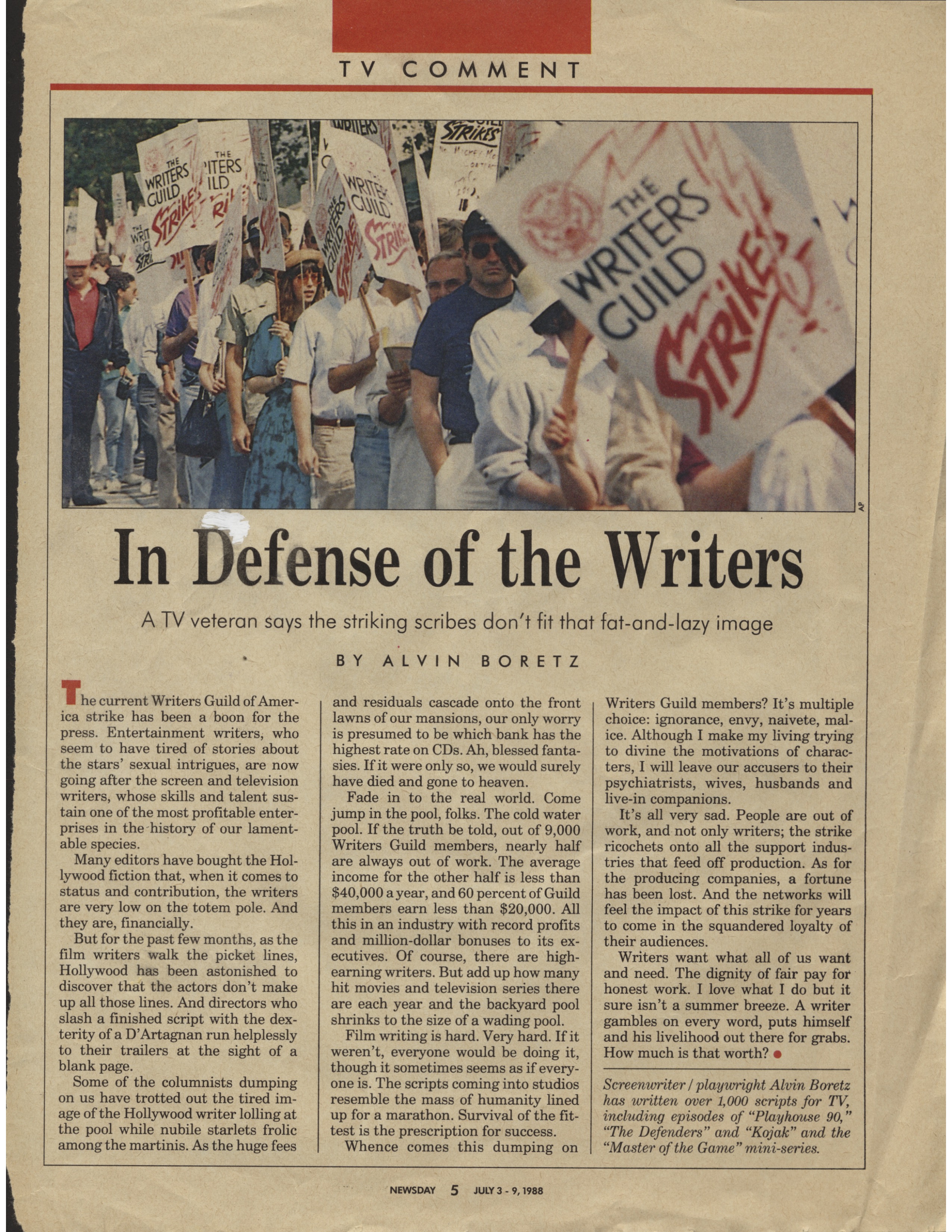 A longtime member of the WGA and early contributor to the WGA-east, Boretz penned "In Defense of Writers" as an article for Newsday in 1988 during the longest strike in WGA history. Boretz (pictured on the right in the picture below), wrote this piece after witnessing nearly four months of the writer's strike and experiencing numerous other strikes including those in 1960 and 1981. Similar to statements today, Boretz calls for a re-examination of the relationship between the entertainment industry and its writers. He reminds us that writers need to be paid fairly and treated with respect if the production companies want to keep afloat.
The digitization of the Alvin Boretz collection will continue this summer, and I look forward to sharing updates on this project as it progresses.
For more digitized materials from WCFTR, follow our latest news on social media: