Wisconsin Nitrate Film Project
Project Co-Sponsors
The Wisconsin Center for Film & Theater Research

The Wisconsin Center for Film & Theater Research was founded in 1960. It is administered by the Communication Arts Department of the University of Wisconsin-Madison and works in close cooperation with the Wisconsin Historical Society (WHS) (see below). An associate member of the International Federation of Film Archives (FIAF), the WCFTR houses one of the oldest and most extensive collections of print, audio-visual, and graphic materials relating to film, theater, radio and television in the United States. Among its extensive holdings is a small, but significant collection of nitrate films dating from the 1910s to the late-1940s. WCFTR also curates a second small collection of nitrate film, comprised of amateur and state-produced 35mm footage, owned by WHS.
Mahanthappa Research Group

The Mahanthappa Research Group, formerly part of the highly regarded University of Wisconsin-Madison Chemistry Department, specializes in soft materials science, specifically, and the synthesis and physical characterization of new polymeric materials. The Mahanthappa Group is capable of synthesizing and completely characterizing complex polymers, both chemically and as bulk materials. For the Wisconsin Nitrate Film Project, the Mahanthappa Research Group had access to world-class core facilities for chemical characterization and to paid services of the UW Chemistry Department Machine Shop, so that the majority of the experimental methods required for the project were conducted on site, under the careful supervision of qualified project staff.
The Mahanthappa Research Group has since relocated to the Departments of Chemical Engineering and Materials Science (CEMS) and Chemistry at the University of Minnesota–Twin Cities. Here you can find more information about UW-Madison's Chemistry Department and the Mahanthappa Research Group.
Project Partners
Wisconsin Historical Society
The Wisconsin Historical Society (WHS), both a state agency and a private membership organization, was founded in 1846 and chartered in 1853, making it the oldest American historical society to receive continuous public funding. It is charged with collecting, advancing, and disseminating knowledge of Wisconsin and of the trans-Allegheny West. In addition to letters, diaries, organization records, government records, and oral histories, the WHS holdings include photographs and films in all sizes and formats – from glass to paper, from nitrate to polyester. The WHS and the Department of Communication Arts (then the Department of Speech and Theater) cooperated to form the Wisconsin Center for Film and Theater Research (WCFTR) (see above). The WCFTR curates and provides access to WHS's motion picture collections, while the WHS curates and provides access to WCFTR's manuscript collections, in addition to housing all WCFTR holdings. WHS also provides conservation services for WCFTR.
More information about WHS can be found here.
Additional Support
Association of Moving Image Archivists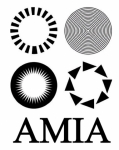 The Wisconsin Nitrate Film Project is grateful for the support it has received from the Association of Moving Image Archivists (AMIA), particularly from the members of its Nitrate Committee.
AMIA is a non-profit professional association established to advance the field of moving image archiving by encouraging cooperation among individuals and institutions concerned with the preservation of moving image materials. AMIA provides a regular means of exchanging information, ideas, and assistance, and is committed to supporting both the education and professional development of moving image archivists.
More information about AMIA and its services can be found here.
National Fire Protection Association

Additional support for the research being done under the Wisconsin Nitrate Film Project has come from the National Fire Protection Association (NFPA).
Established in 1896, NFPA is an international nonprofit organization that aims to reduce the worldwide burden of fire and other hazards on quality of life by providing and advocating consensus codes and standards, research, training, and education. As the world's leading advocate of fire prevention and an authoritative source on public safety, NFPA develops, publishes and disseminates over 300 consensus codes and standards intended to minimize the possibilities and effects of fire.
NFPA 40 (current edition 2016) is the consensus code governing nitrate film. It can be found here.
The Wisconsin Nitrate Film Project initially aimed to amend NFPA 40, and so our archival group members have been in contact with representatives of NFPA throughout our research. We greatly appreciate the advice and assistance they have provided us. More informaiton about our work with NFPA can be found on the Avenues for Future Research page of this website.