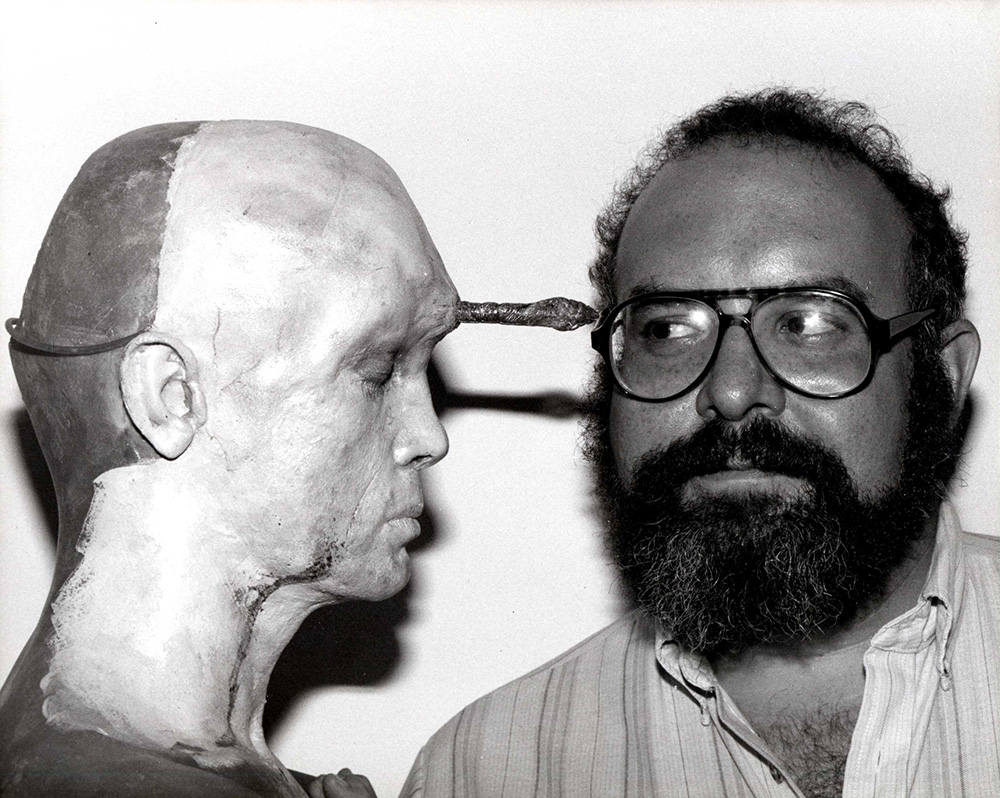 Film director, screenwriter, and UW-Madison alum Stuart Gordon has been responsible for some of the most inventive sci-fi and horror films in cinema's history, produced both within and outside of the Hollywood studio system. The Stuart Gordon Collection contains the papers, photographs, film reels, video recordings, and audiotapes of this cult auteur, offering a richly detailed account of the filmmaking process. The manuscript collection houses materials from every phase of production, including screenplay drafts, extensive storyboards, special effects design, distribution files, and publicity campaigns. In addition, the collection contains all of Gordon's films on 35mm or DVD, as well as videotape copies of selected rough cuts and workprints. 
Titles represented in the collection directed by Gordon include: Re-Animator (1985), From Beyond (1986), Dolls (1987), Daughter of Darkness (1990), Robot Jox (1990), The Pit and the Pendulum (1991), Fortress (1992), Castle Freak (1995), Space Truckers (1996), The Wonderful Ice Cream Suit (1998), Dagon (2001), King of the Ants (2003), Edmond (2005), and Stuck (2007), as well as several episodes of the Showtime television series Masters of Horror (2005-07). The collection also features materials related to projects to which Gordon contributed, including Pet Sematary (Mary Lambert, 1989); Honey, I Shrunk the Kids (Joe Johnston, 1989) and Honey, I Blew Up the Kid (Randal Kleiser, 1992); and Body Snatchers (Abel Ferrara, 1993), as well as other unproduced projects. Finally, the collection contains a smaller amount of material documenting Gordon's early career as a playwright and theater director at the University of Wisconsin-Madison and the Organic Theater Company in Chicago.
For scholars and fans of special effects design and genre filmmaking in the New Hollywood, Gordon's papers represent one of the most complete collections from a single director currently available. The production notes, scripts, and audiovisual material provide valuable insight into the creative process, minutely documenting every aspect of a film's production. The wealth of special effects material is notable for being rooted in the pre-CGI era, featuring detailed breakdowns of make-up design, miniatures, matte work, and other profilmic effects. Furthermore, Gordon's career as an independent producer offers the opportunity to trace the complex negotiations necessary to create highly personal art within the context of big business.
To link to the finding aid for the Stuart Gordon papers, click here.
This featured collection was researched and written by John Powers, a doctoral candidate and Jarchow Fellow at UW-Madison. Thanks to Stephen Jarchow, Vance Kepley, Emil Hoelter, and Michael Trevis.