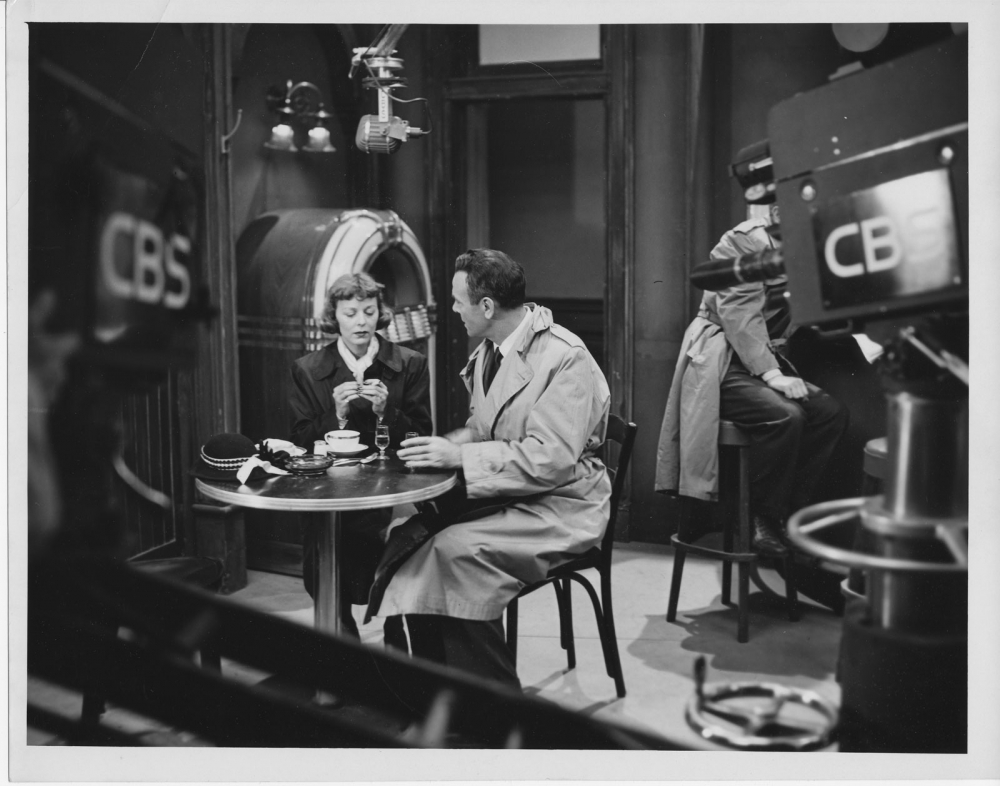 From television's emergence as a national medium in the late 1940s through the early 1960s, much dramatic programming was broadcast live. A staple of such programming was the "anthology." Modeled after both radio drama and the New York stage, the anthology drama featured a new "play" each week, with a new writer and set of actors. Anthology dramas proliferated on all of the broadcast networks in the 1950s, reaching a peak of popularity mid-decade with such shows as Philco-Goodyear Television Playhouse, Westinghouse Studio One, Kraft Television Theater, and Playhouse 90. These sixty- to ninety-minute shows were among the most prestigious items on the networks' schedules. But there were also downmarket anthology dramas, devoted to genres such as suspense (Danger and, naturally, Suspense) and science fiction (Tales of Tomorrow).
Until they were gradually overtaken by serial dramas filmed in Hollywood, such shows offered audiences a feast of literary adaptations, intimate dramas of everyday life, historical pageants, and thrillers. A mix of live theater's immediacy and risk, narrative conventions developed on radio, and film's visual finesse and spectacle, live anthology drama was a unique art form that, because of difficulties of access and preservation, is seldom discussed today. When recalled, it's often for its alumni who went on to fame in Hollywood: actors like James Dean, Paul Newman, Grace Kelly, and Sidney Poitier and directors like Arthur Penn and John Frankenheimer.
This exhibit explores what many have labeled the "Golden Age of Television": the live anthology dramas of the 1950s and early 1960s. The Wisconsin Center for Film and Theater Research boasts numerous collections that contain vital documents, photos, and films relating to the Golden Age. Selections from these collections are featured on the following pages, which discuss this era in greater detail.
This collection was researched and written by Jonah Horwitz, a PhD candidate in the Department of Communication Arts, University of Wisconsin-Madison. Thanks to Liz Ellcessor for creating the first version of this exhibit, to Dorinda Hartmann for facilitating my archival research, and to Stephen P. Jarchow for making this project possible.